On Sunday afternoon we went out to my MIL and FIL's new house just outside of Santa Cruz, they watched the children over night on Sunday since I had an all day nursing orientation on Monday. After dropping the kids off Ryan and I headed to the movies where we watched Hancock (OMG I love Will Smith as an actor). After the movie got out Ryan and I saw we each had a missed call from the grandparents, and after calling them back find out that they are in Mountain View heading up to Redwood City's ER, since there is no Kaiser down in Santa Cruz. Apparently Jack was holding Riley's hand and it was time to leave the duck pond, Riley didn't want to go and dropped all his weight, thus throwing all his weight against the hand my FIL was holding. His wrist popped and he cried a lot, it swelled a little bit and they iced it like crazy. They were afraid it was dislocated so thus the ER trip. We met them at ER, thankfully it wasn't too long of a wait.
I swear walking into the ER is going to look like this very soon: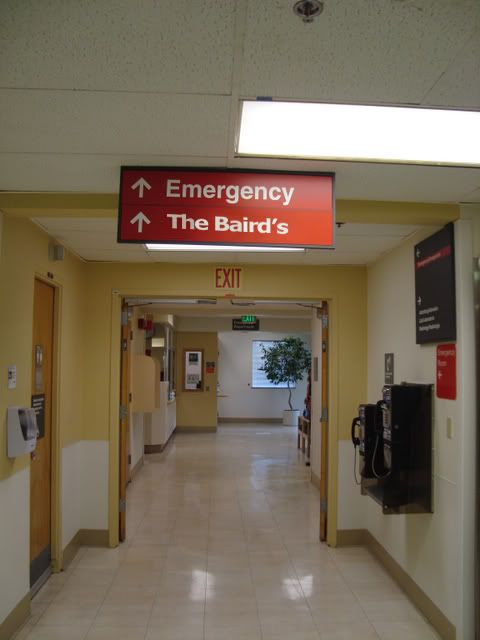 several of the nurses recognized us, never a good sign in an ER.
we got x-rays taken and headed back to the bed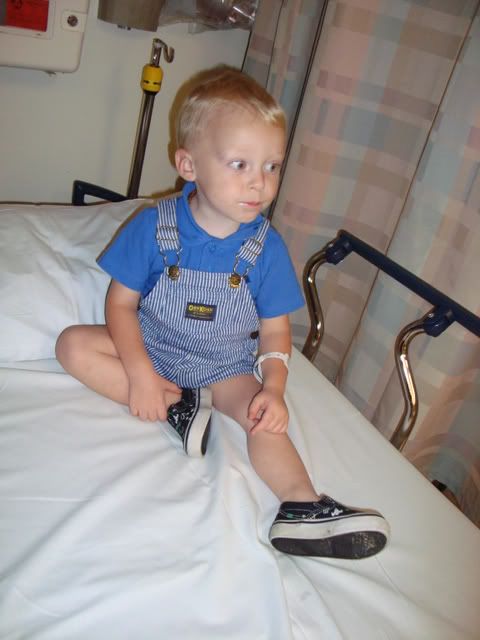 after a few minutes of being with Riley I could tell that he was just fine, he wasn't crying and he was using his wrist/hand just fine, doing fine motor skills, giving hi-fives, but grandparents insisted on him being checked out and they had driven all the way up from Santa Cruz, so we had the doc check him out. Everything is just fine, but I could do with less trips to the ER in the future.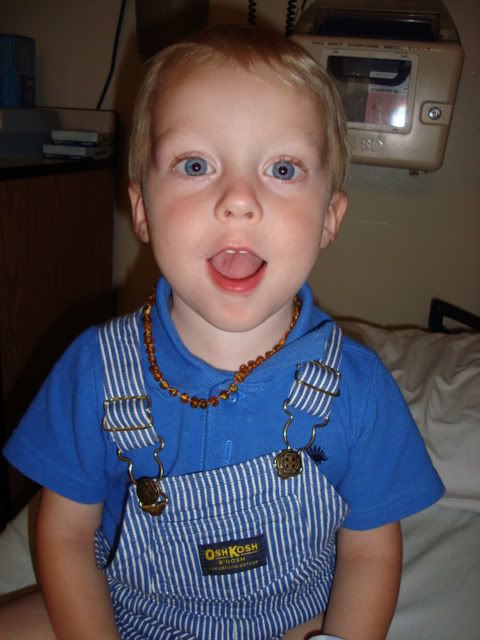 showing his boo-boo
Late week last week Riley really started potty training in ernest. It is so cute he pats his diaper and points to the bathroom and whenever he tells me he needs to go he does. I'm really not trying to push it, and letting him do it at his pace as he seems to be getting a pretty good start on it.